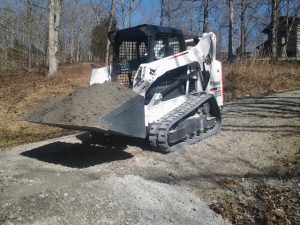 Grading
Drainage Issue Fixes
Topsoil and gravel spreading
Patio, pool and play set leveling.
We are usually the best choice over similar services for most jobs based on our 20 years of experience alone. The fact we provide both a highly experienced operator and a far superior machine makes us the better choice over renting or over anyone else in the Goodlettsville area.
And as far as "saving money" by renting a machine and doing it yourself?

Don't be fooled by the "out the door price" quoted by a rental yard salesman. It definitely does not encompass the true cost of renting vs. hiring.
Let's examine the cost of hiring Mud Monkey's Mighty T 590 vs. renting a tiny under powered wheel machine at Home Depot, Sunbelt and other rental companies: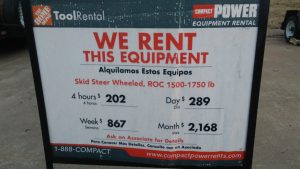 Typical Home Depot, Sunbelt and other rental yards average total cost to rent a delivered machine for up to 4 hours:
$202 Advertised Rental Fee  +
$30 Insurance +  (they may disguise this as a "damage waiver") +
$25 fuel  (estimated 2 gallons per hour) +
$130 Delivery Fee  (Home Depot posts on their site a a minimum delivery charge of $65 each way) +
$38.50 Sales Tax.  You may also be responsible for a substantial cleaning fee.
TOTAL:   $425.50 for 4 hours. Plus additional  if your location is outside the normal area or they charge you a cleaning fee or if you damage the machine.

But YOU operate it. Got skills?
A  FAR SUPERIOR T-590 Track Loader like our Mud Monkey's machine or equivalent rents from Bobcat of Nashville for $300 or Sunbelt for $335. Once the fuel, transport, insurance and sales tax is added the total is approximately$675- $725.
SAVE with Mud Monkeys!
Mud Monkey's $525 flat rate for up to 4 hours is a HUGE BARGAIN that INCLUDES:
A more powerful machine than Home Depot's with 2,100 lbs. of lift capacity (R.O. C.) vs. their 1,600 and 66 horsepower vs. their 45.
A far heavier machine (8.500 lbs!) than HD's for more digging leverage
A faster machine than HD's
A larger bucket than HD's
Rubber tracks not wheels, for additional digging power and less lawn damage
All insurances, delivery, fuel and taxes included, no "surprises at checkout"!
A highly skilled operator, huge!
  Your valuable time freed up to double your productivity! Big, big deal!
Rental yard insurance is on the machine only and generally does not cover damage. You retain much liability on the machine and assume all operating liability.
We carry both machine and job site liability insurance that places 100% of the liability on us.
Pay less than $100 more yet get double, often triple, the work done!
People who only look at the bottom price ignoring factors like speed, power, efficiency? They rent at Home Depot and are often observed insisting they "saved a lot of money," bless their hearts.
People who are intelligent enough to run the numbers, apply logic skills and comprehend real value? It's Mud Monkeys all the way!
Call Kelly today to reserve your spot!  615-651-9275
Additional hours pro rated in 15 minute increments at only $85 per hour!  Limited service area. Travel charge applies outside service area
The half day, 4 hour rate is available only for:
Gravel or Topsoil Spreading
Our Full Day minimum rate  is $825 minimum and is required for:
Surface Water Drainage Problems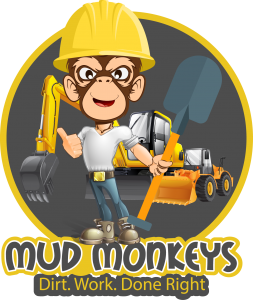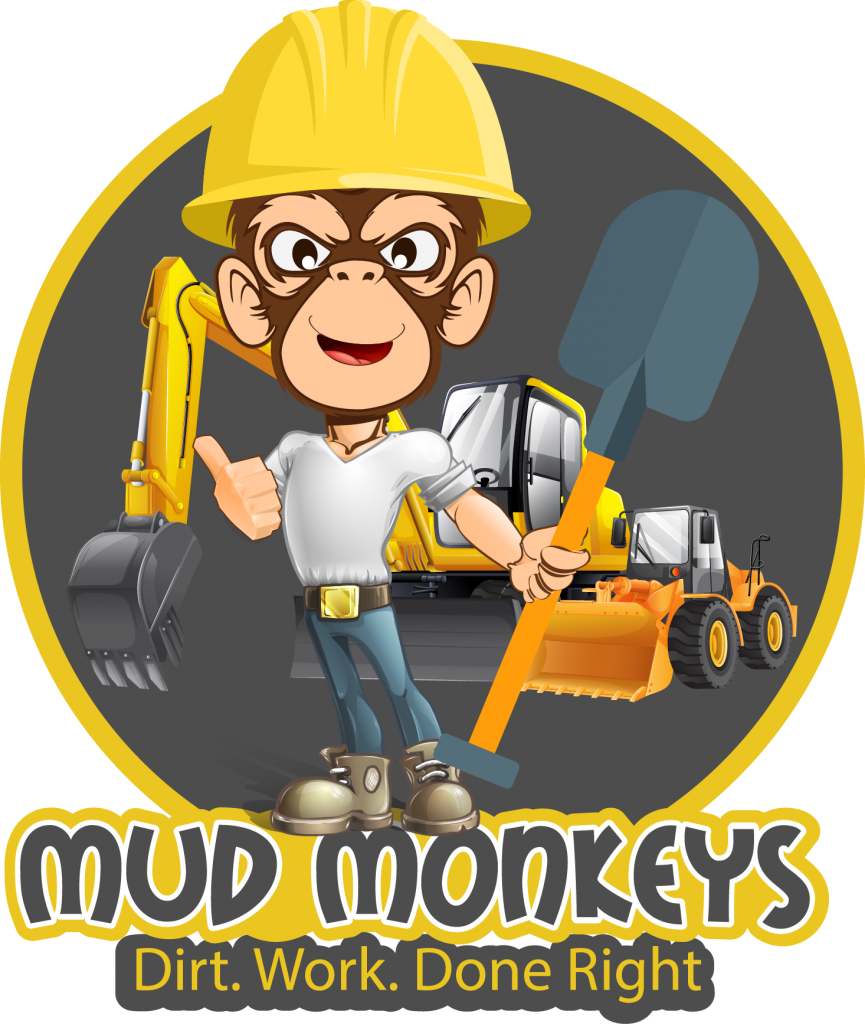 Attachments are required for certain types of work and are extra. Add the attachment price to the rates above.
Cement breaking requires the breaker attachment which is $295 minimum per day if ordered as a package with our loader and operator ($825 package for 4 hours, $1,120 for 6 hours).
The breaker attachment is also available for rent at what we believe is the lowest total cost rate in the Nashville area:
$235 +
$35  insurance +
$ 45 delivery
Only $315 Total!! The next cheapest breaker rental our research uncovered in the Nashville area was $345 delivered. Find one cheaper than ours? We'll match it!
Extra travel applies over 30 minutes according to MapQuest)
To order, please call Kelly at 615-651-9275 or e-mail our Bobcat Work Specialist direct: bobcatman901@gmail.com You may send job site pics to that e-mail to assist with your estimate. He responds within 24 hours.