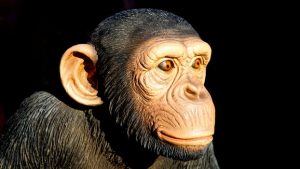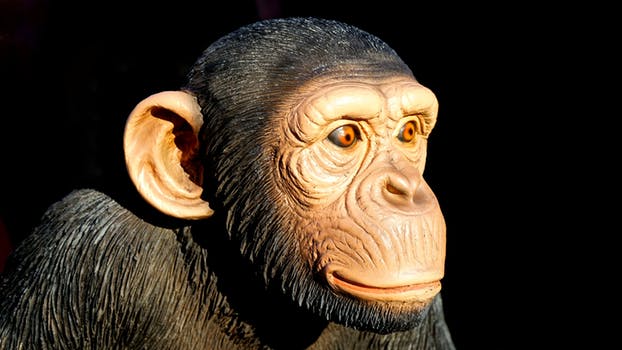 I was right in the middle of a perfectly ricky roo day when the boss lit up my Monkey Phone:
"That culvert installation story on Old Hickory Boulevard is breaking now and you need to cover it," the vexatious old Orangutan practically screamed in my left ear.
"It's a Mud Monkey customer needing their driveway extended ten feet to the right side for easier entrance to the property, this is absolutely huge!" he added.
I shook my head slightly in mock defiance, debating whether to rebel for real, but quickly decided to cover the assignment anyway, I am in pursuit of the Excellence in Journalism Award, you know.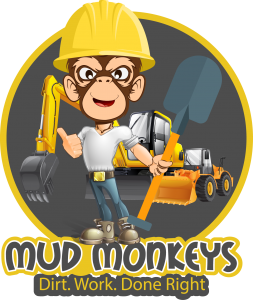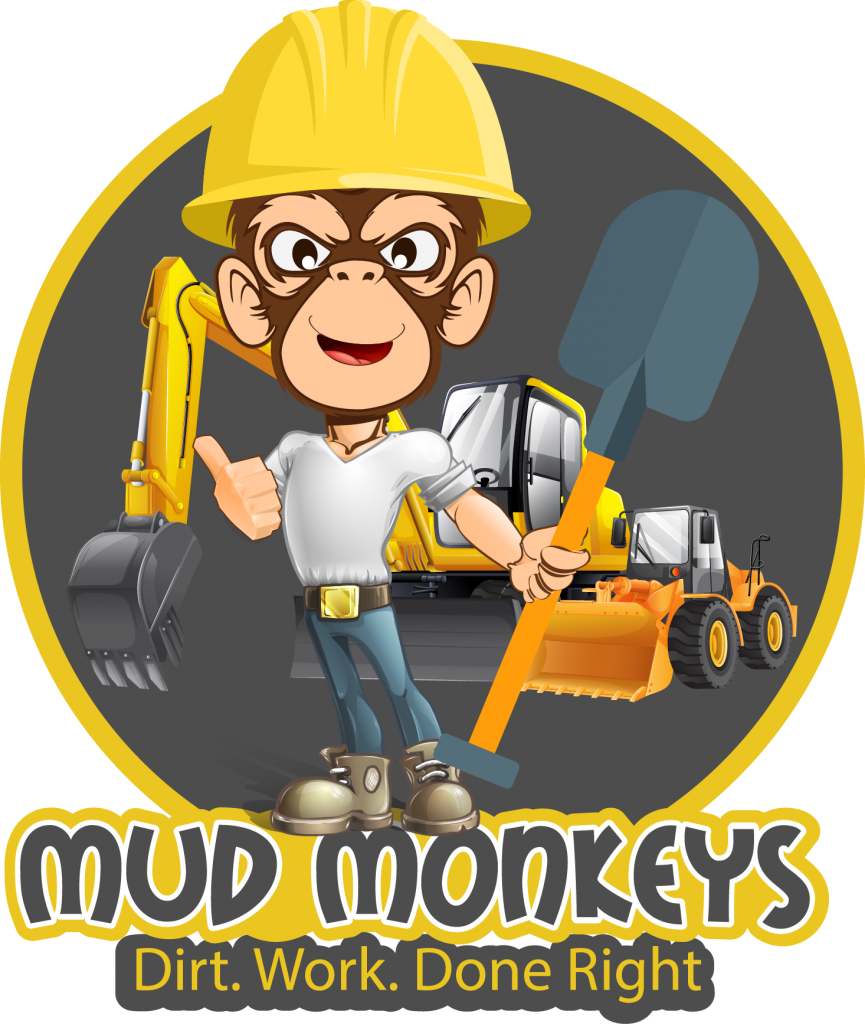 Upon arriving, I witnessed a chaotic scene. The Mud Monkeys' Bobcat Man was gingerly lifting an 1,800 lb. 10 foot long concrete culvert from a funky little homemade trailer the customer had picked it up in herself after purchase.
Dave the Mud Monkeys driver was struggling to guide the lift chains, the machine making that annoying beeping noise as it was backing up.
And the customer, Becky, obviously terrified her life changing concrete culvert was going to drop and break, was yelling, "Through God all things are possible!" ….just pure chaos.
Within thirty seconds of arrival I assumed full lotus position just to calm my nerves.
And stayed there.
Except for when I took these hopefully self-explanatory pics of the awesome job the Mud Monkeys guys did: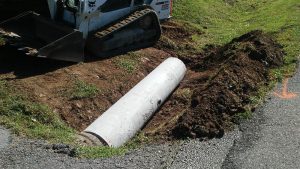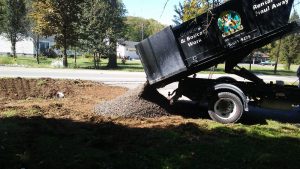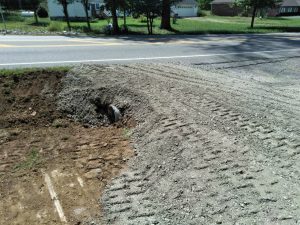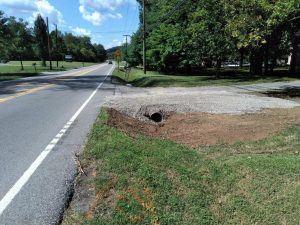 And that's the way it was, September 18th, 2018, roving reporter Mud D. Monkey signing off.
Do nominate me for The Excellence in Journalism Award here
By the way, Mud Monkeys does sell, deliver and install culverts to replace old, collapsing ones or to extend what you have to achieve additional swing room entering. And Mud Monkeys is: