This is a job Mud Monkeys did for a homeowner who originally had us build a pea gravel driveway extension with a timber border. He chose pea gravel because that's what creates the surface in an exposed aggregate drive, so the materials matched.
But he decided to add a fireplace/firepit with an 8 foot radius to accommodate some chairs. We had to berm up dirt along the perimeter make a surface for the paver block to sit on. Then build the fireplace at the center.
With a radius of 8 foot, the total size is 16 foot across. We all agreed it turned out great!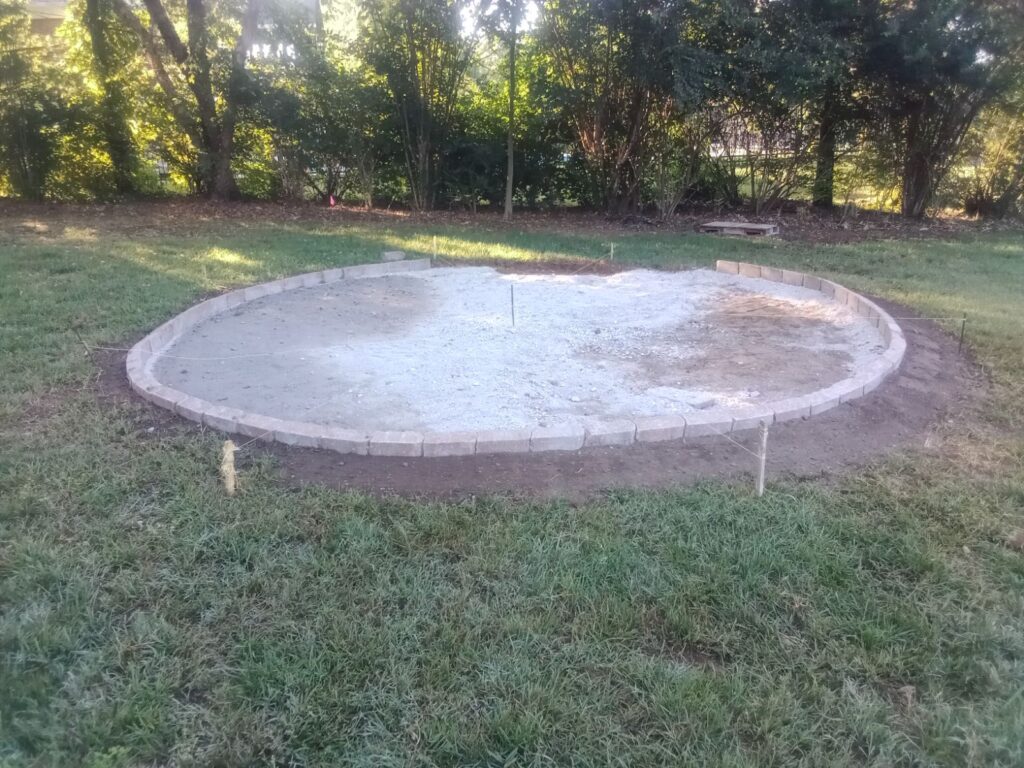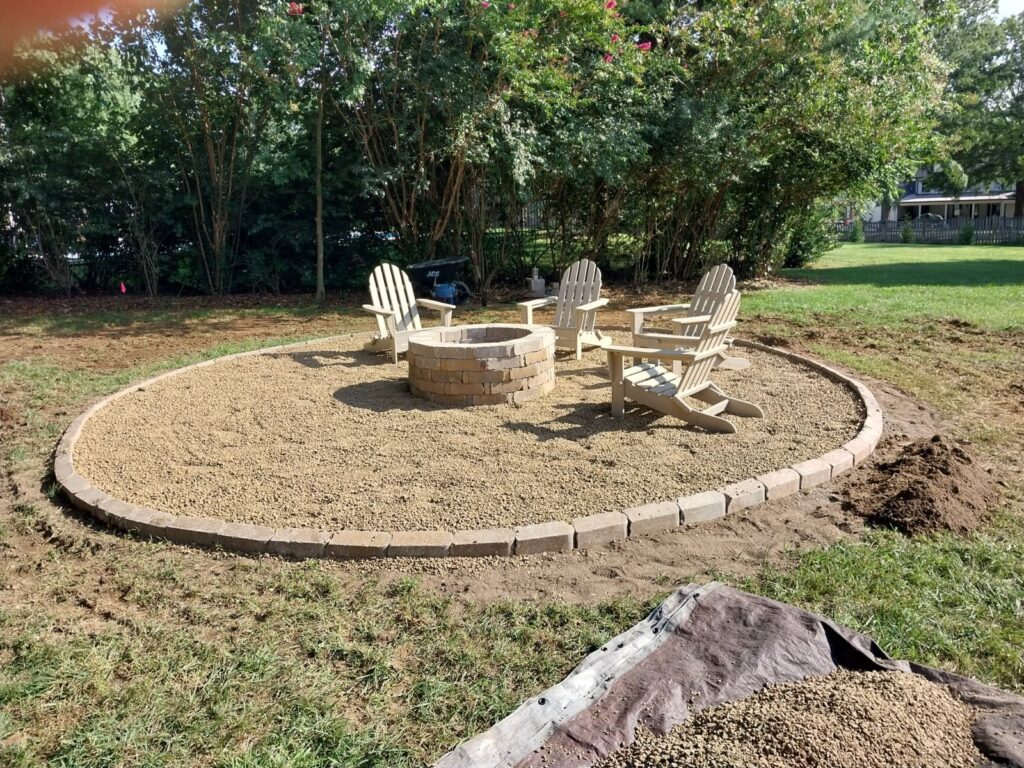 Mud monkeys staked it out and began excavation to level. We then added approx. 8 inches of various types of gravel to create the base and the pea gravel surface. Because the ground was not level we had to berm part of the perimeter to
At 16 feet across, it easily has space for multiple lawn chairs.
Interested? pricing starts at $850. Brick work included it starts at just $1,1 50, CALL US!