Mud Monkeys in line last Saturday to start rocking…not at a job site… at the Goodlettsville  Christmas Parade!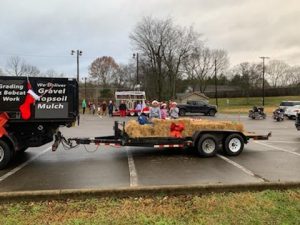 Employees were in monkey masks handing out candy as we proceeded down Dickerson Pike.
"Here come the monkeys!" was heard repeatedly as kids all along the parade route asked for pics with "the monkeys" (and a few adults too!).
A good time was had by all, we can't wait for next year!